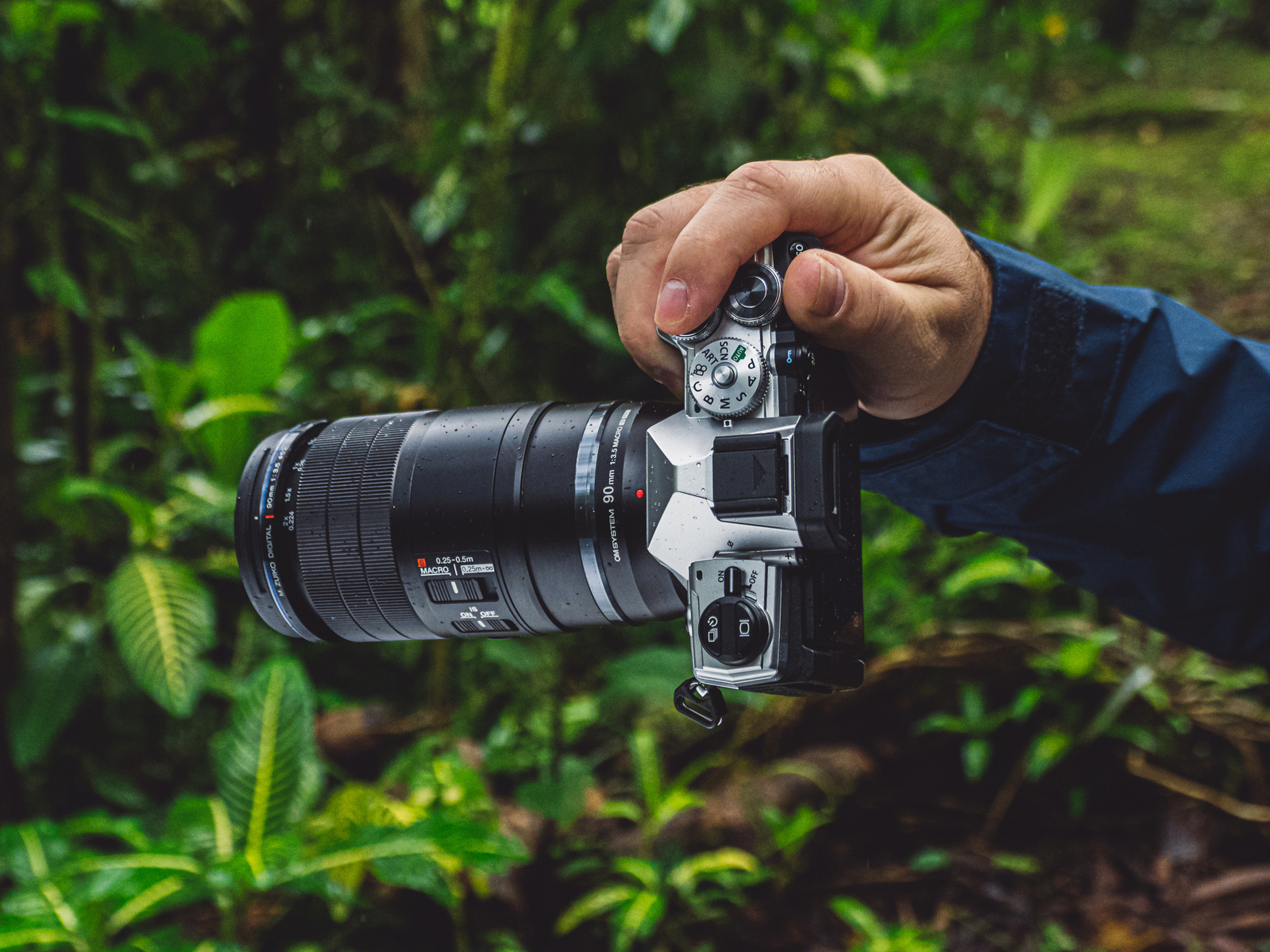 Now that the lens has finally been released, I can take you on this journey.
I have taken more of a photographer role at OM SYSTEM lately, and it has given me the opportunity to travel a bit. My most recent trip for that photography role brought me to Costa Rica! As the primary lifestyle photographer for the new lens, I worked with Chris McGinnis, one of our OM SYSTEM Ambassadors who specializes in Macro photography; you can find his awesome work here. I also worked with two super creative individuals, Janne and Joonas from Kauas Creative from Finland, who produced the overview video of the lens.
Costa Rica:
What an absolutely beautiful place. Given that we were literally 45 minutes away from the nearest town, we were surrounded by rainforest. We stayed at the Villa Blanca Cloud Forest Hotel, which was breathtaking. If you're looking for a place 'away from it all,' I highly recommend going here. We spent four days and nights shooting photos and videos, being completed soaked, and in the end, we got some great content. Our guide, Jairo, was truly wonderful and knew EVERYONE. You can contact him through his IG here.
The Lens:
I'm not a macro guy, and frankly, the number of bugs and small critters we ran into in Costa Rica was enough for me. Let's say Chris taught me a way to 'find' spiders, and we were surrounded by thousands at night, no joke. But this lens is really a beast. Held up to our 90% rain for most of the days we were shooting, and still looks great in the studio.
The Shoot:
What was really interesting about staying at Villa Blanca is that you can literally walk 10ft and be in the middle of the rain forest. This made for some really awesome shooting conditions. We also got out one day to a rope bridge course and a waterfall, but 80% of the shots were in the middle of the rainforest, less than 100ft from our hotel. The jungle was so thick that you wouldn't know where you were unless you brought a GPS. The Kauas team was awesome to work with, and seeing the final product was so exciting.


The Final Product:
This is the culmination of the Costa Rica shoot. I hope you enjoy it. It was a blast working with the team on this launch, and to have the opportunity to travel to Costa Rica to capture the photos was fantastic.